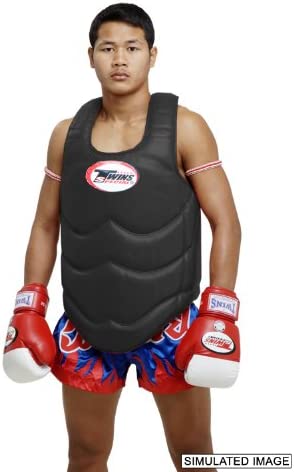 Twins Special Trainer Vest - Leather
---
Twins Genuine Leather Twins Trainer Vest. 
Twins Special Trainer Body Protection is designed to be worn by the Muay Thai or MMA trainers. It provides the ultimate protection for when the trainer is working with a top level Martial Arts competitors.
This Full Body Shield allows for a full range of motion while still protecting the entire front and side regions of the upper body.
It is Twins Body Shield is handcrafted of Leather wrapped high quality shockabsorbing foam.
To make taking it on and off simple, it has two Velcro closure straps and one-tie strap.
---
Share this Product